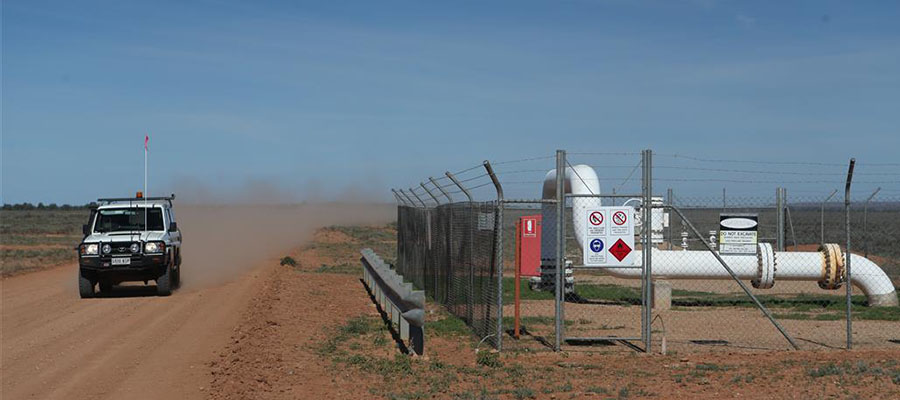 If you have initiative and drive, then Epic Energy may be the workplace for you.
At Epic Energy, we offer a dynamic and innovative work environment with a strong focus on employee development.
Our collaborative culture ensures you will be well-supported throughout your career, and a range of workplace benefits means you'll find balance and flexibility in the workplace.
At Epic Energy, we strive for excellence. That means you'll be challenged in your role, but in a supportive and nurturing environment.
OUR EPIC values are embedded throughout our organisation and underpin the way we work as a team. We strive to create a culture that supports uncompromising safety, effective leadership, high employee engagement and organisational excellence.
With diverse workgroups located throughout metropolitan and regional areas of South Australia, Epic works hard to communicate broadly and effectively with field and office based team members. This includes a quarterly Epic Energy newsletter, monthly info sharing sessions, internal learning and development opportunities and regular social events.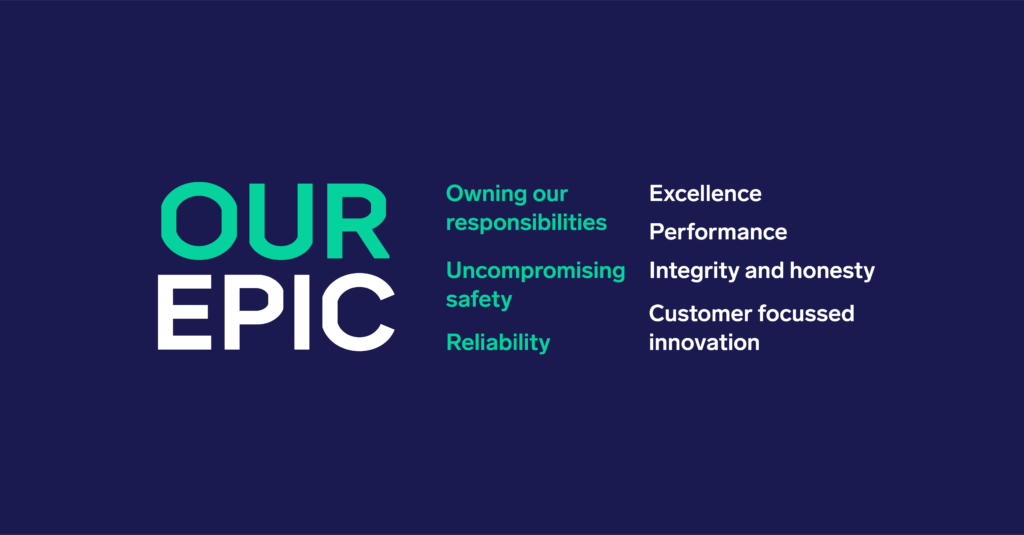 The Benefits Of Working With Epic Energy
We recognise that our people are key to the success of our business, so it's important we look after them. Reward and recognition is important and we like to show our appreciation for the work our employees do.
An overview of our employee benefits are detailed below.
At Epic Energy, we love to recognise employees who give continuous, loyal service to the business. To show our appreciation, we have a variety of service awards and hold events to celebrate special anniversaries.
Medical Health Benefit Scheme
Epic Energy will subsidise an amount to assist employees in meeting the cost of private health insurance. This encourages our employees to maintain the highest level of health cover for both themselves and their families.
Health Membership Benefit
Epic Energy recognises that employees' lifestyles outside the workplace can influence an individual's health and their ability to carry out duties at work. Our Health Membership Benefit program encourages employees to improve or maintain a fit and healthy lifestyle through the provision of a subsidy towards membership of health clubs, gyms, programs or activities that improve health and wellbeing.
Benestar translates to 'wellbeing' and Epic Energy has partnered with Benestar to ensure our employees can be their best selves. Benestar is an external health services provider, available at no charge to our employees. The wellbeing service offers professional, confidential advice with 24/7 access to help our employees in all aspects of their life – physical, mental, social and financial.
Every two years, Epic Energy employees vote for a new charity of choice. From 2014-2016 Epic Energy partnered with The Cancer Council, from 2016-2018 supported the Starlight Children's Foundation and from 2018-2020 Foodbank SA.
All partnerships raised over $10,000 through employee fundraising and Epic Energy 'matching'.
From November 2020 we will be supporting Backpacks 4 SA Kids, who provide resources that contribute to the care, safety and wellbeing of children and young people during periods of dislocation from home and routine care.
Epic also matches dollar for dollar – so every dollar fundraised, the business will match it.