Epic Energy helps IKEA Adelaide transition to renewable energy
Epic Energy is helping IKEA Adelaide transition to a future powered by renewable energy, through an industry-leading grid-interactive solar and battery microgrid system that will provide c.70% of the store's electricity consumption.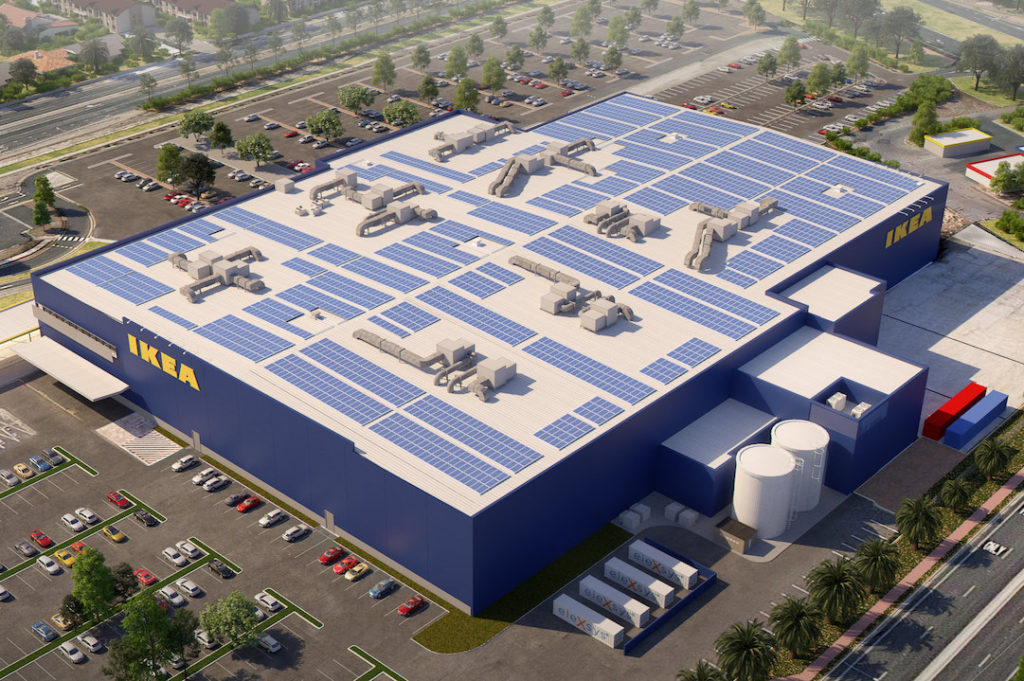 The 'IKEA Microgrid', which is owned and will be operated by Epic Energy, has been developed by Planet Ark Power (eleXsys Energy). The project is also the beneficiary of strong support from the South Australian Government, who contributed $1.95 million in funding via its Renewable Technology Fund.
The innovative project comprising a 1.2MWp of rooftop solar array, a 3.36MW / 3.45MWh CATL lithium-ion battery energy storage system and Planet Ark Power's eleXsys dynamic voltage control platform, is expected to be fully commissioned by early 2022.
The IKEA Microgrid project will not only provide clean electricity to power the IKEA Adelaide store, it will also allow excess solar power to be stored and supplied to the grid at a time when the grid needs it most.
In addition, the environmental benefit from the IKEA Microgrid will be equivalent to 795 tonnes of avoided CO2 emissions per annum, and to taking c.265 cars off the road.
The grid-connected microgrid represents another example of the ability to deploy decentralised generation and storage across commercial and industrial sites.
Epic Energy's CEO Clive D'Cruz said this technology is set to play an important role in Australia's future energy mix.
"We believe this project – and decentralised generation more broadly – sets the foundation for a sustainable new energy model for Australia, that will play an important role in Australia's energy mix over the coming years," he said.
"Epic Energy's involvement demonstrates the attractiveness of investing in projects that can safely, securely and reliably export surplus clean energy into low voltage urban networks."
As an innovative energy infrastructure company committed to meeting Australia's energy needs now and in the future, Epic Energy is currently establishing a diverse range of energy assets, including a portfolio of renewable energy infrastructure.
"As owners of existing renewable generation assets, we were thrilled to broaden our renewable energy offering in 2020 by investing in the world-leading IKEA Microgrid project," Clive said.
"We've continued this focus into 2021, welcoming the Mannum Solar Farm into our portfolio of renewable energy assets."
Learn more about Epic Energy's renewable energy asset portfolio here.