Epic Energy expands Mannum Solar Farm to boost renewable asset portfolio
Epic Energy is expanding the Mannum Solar Farm in the Riverland region of South Australia, with a second stage now under construction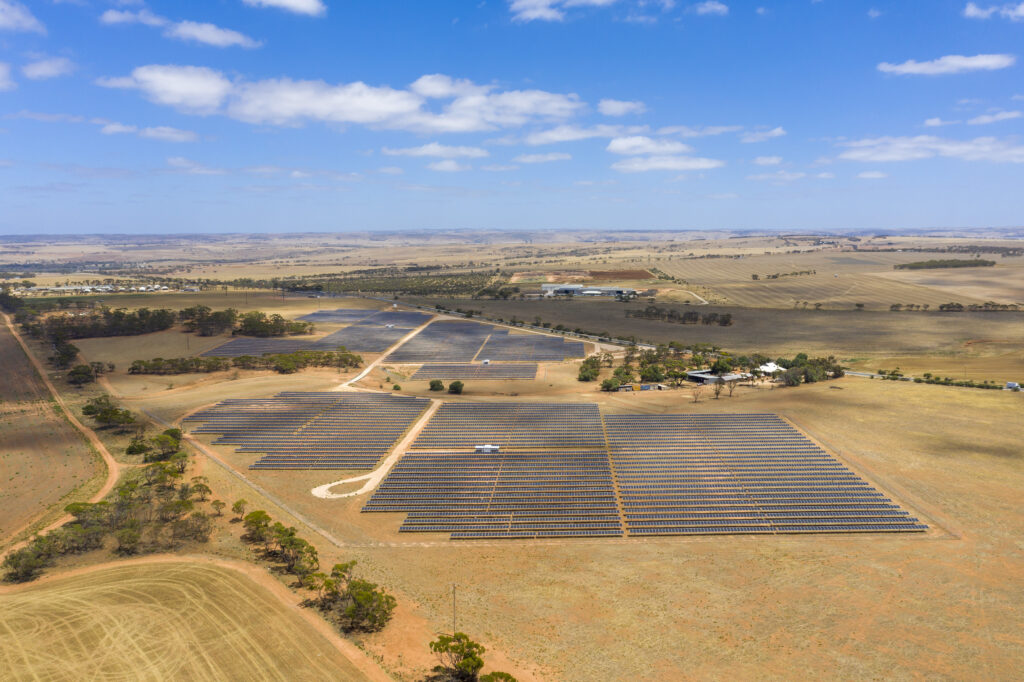 Operations are expected to commence in late 2023, with the second stage set to have a capacity of 39.24 MWp, independent of the current facility's 6.86MWp.
Stage Two's peak production will eliminate 26,250 tonnes in carbon emissions or the equivalent of removing 8,750 cars from the road.
Epic Energy's CEO Clive D'Cruz says the expansion leverages Epic's expertise to support the energy market's transition to renewables.
"The Riverland's consistent sunlight and location on the electricity grid presents a significant opportunity to meet the growing renewable energy needs of industrial customers," Clive said.
"Orora Limited will be the foundational customer for Stage Two under a longterm agreement to help meet the energy and sustainability requirements of its Gawler glass manufacturing facility."
The partnership builds on a relationship that began in 2001 when Epic began delivering natural gas to Orora.
Stage Two of the Mannum Solar Farm will use the latest technology bifacial panels, along with Sungrow inverters and a single-axis tracking system. Construction and the first two years of operations and maintenance will be managed by Enzen Australia.
With its own connection to SA Power Networks' distribution network, Stage Two will operate independently of the initial 6.86 MWp Mannum Solar Farm, which was commissioned in 2019.
The first stage was initiated by Epic's development partner Canadian Solar and acquired by Epic in November 2020, with an option to purchase Stage Two. Canadian Solar continued the development of Stage Two resulting in Epic Energy exercising the option to acquire it in August, 2022.
Epic and Canadian Solar are continuing to investigate further expansion options of Mannum Solar Farm through the installation of a battery energy storage system.
"We are investing in a portfolio of renewable energy assets for our customers, with infrastructure ranging from wind and solar farms to microgrids and standalone storage," Clive said.
"We also have plans to further build our wind portfolio, with another approximately 120MW under development in Victoria to add to our existing Timboon West and Yawong Wind Farms."