Energy now and for the future
Epic Energy currently operates an energy superhighway via two major gas transmission pipelines in South Australia – the Moomba to Adelaide Pipeline System (MAPS) and the South East Pipeline System (SEPS).
While gas is a vital part of Australia's current energy mix, we're excited about leveraging our knowledge and experience to meet the country's future energy challenges as we transition to new energy sources.
Here you can find information about Epic Energy's current and future energy infrastructure projects.
Example case studies to be supplied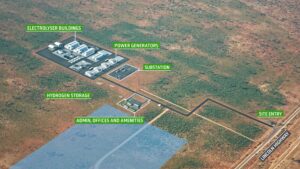 The Government of South Australia has selected Epic Energy as a preferred partner to develop the integrated pipeline and hydrogen storage solution for world's largest hydrogen production facility and power plant. Epic Energy has entered an Early Contractor Involvement (ECI) agreement with the Government to develop an integrated pipeline and hydrogen storage solution for its…